A Secret My Mom Never Told Me
Over the next little while I'm going to share 52 Secrets with you. These secrets consist of ideas, processes, tactics and principles that do one thing – Show You How to SELL MORE.
If for some reason you don't need any more money, or perhaps you have too much business already, follow the instructions at the bottom to remove yourself from future secrets.
Listen closely because I'm about to tell you the 1st secret. One of 52 that will guide you in your quest for online sales.
Each Secret is an 5-7 minute MP3 audio file that you can listen to or download. If you are a windows user and want to save the MP3 file to your hard drive, "right mouse" click and then choose save file. You are free to redistribute these files as long as they kept intact.
Conventional wisdom says build a site and drive traffic to it, so that's what I did. When the cash register didn't start ringing I started to research what small businesses that were earning money online were doing. All of them had multiple web sites, that could be classified into two types……
Which will be one of the next secrets….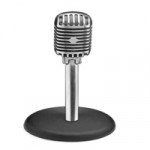 Remember the basis of any online business is a WordPress Blog.  That's why we make starting your own blog easy – and then showing you how it fits into your online marketing system on the Blog Marketing System.
Follow the 10 steps and build a solid foundation for you online business with our 10 step Map.