Ask About WordPress Membership Sites
Should You Have A WordPress Membership Site or use an LMS?
If you don't know what a LMS is that's OK, we'll explain everything on Wednesday April 29th at 1 PM Eastern Time!
You should especially if you are selling and training people online and consider how to get paid for what you already know and do!
With so much hype around residual and recurring income it's easy to get follow the masses… even following what everyone else says you should do will severely limit your revenue and marketing options.
Get the Free WordPress Training Class – Call In Details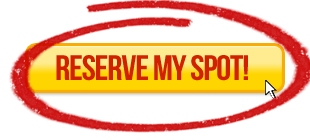 Join me in this call as I reveal how we use Memberships Sites and Learning Managment Systems to build a real WordPress powered business.
Join this weeks WordPress Training Call for direct phone access the WPBlogSupport.com Team.
Details
Date: April 29
Time: 1:00 pm – 2:00 pm
Cost: $0.00
Venue: Online Call
The post Ask About WordPress Membership Sites appeared first on WordPress Support.