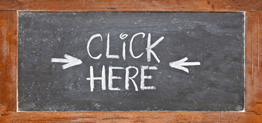 Beware of Shiny Objects!
Especially on Pinterest – where you'll find more junk and time wasting spam coming from lame marketers.
Have you seen the new shiny object on Pinterest yet?  It's affiliate spam pinned as pictures with links to questionable images.   There is software you can purchase to do the work for you if your really lazy.
I posted a couple of weeks ago that I didn't think Pinterest would last too long as the greatest marketing tool.   To show you what I mean watch the video below to see how a good idea is quickly being ruined by stupid marketers.
Pinterest is only a  spec on the marketing map – just a single tool that you should be using to build your small business.  See how easy it is to abuse a good idea.  Let me knwo what you think.