LearnDash - WordPress - ActiveCampaign
Learn How To Start, Build and Grow A Training Site To Deliver and Sell Courses Online…
Educate your customers, employees and partners! Share your knowledge and grow your education business creating (and selling) online courses. Transfer the valuable skills and experience your audience needs to succeed with a your own TrainingSite on your own WordPress site with the Industry leading LearnDash LMS plugin.
Learn how to create an awesome training site with great courses!
Showcase your expertise, transfer those skills to your students skills to improve their results. When you build a LearnDash training site with the help of our experts, you can take control and grow your business the way you want to.

Build the training site best suited to your unique goals and situation. We're here to guide your through all the training site options.

Your Training Site runs on your existing WordPress site and can be easily integrated with the tools you are already using.

Create unlimited courses lessons and lesson topics with any WordPress media type for your training. No software or setup required.

Gamification & Certificates
Insert quiz questions at any point in your course using the built in quiz formats and recognize progress with badges and certifications.

Take your training site to the next level with advanced community features. Member profiles, groups, networking, Instant messaging ensure always engaged learners.
BENEFITS OF USING WPGROW.COM
Why you should choose us?
Teaching online can be overwhelming! We make it simple. Complicated tools that eat up your time. Frustrating trial and error that costs you money. Unclear Results. It doesn't have to be that way. At WPGrow we believe every education business deserves a great training site.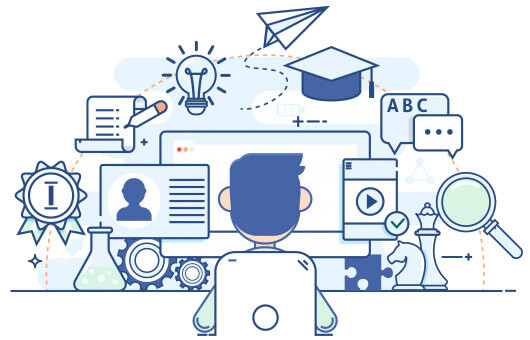 How To Build and Training Site and Sell/Deliver Online Courses
Create a free account by clicking the button below, fill out the form, and you'll automatically start the first lesson…
The first lesson will give you a quick overview of everything that's included in this trainingsite.
Select the next courses you want to take
What TrainingSite owners had to say about us
Having Your Team Managing All My Sites Behind The Scenes Give me The Time and Confidence and Freedom To Spend Time Building My Business and Making Sales
I was stunned. I was again reminded of how little I know about WordPress marketing. James is a Training Site Master— His Blogging Secrets are a real eye-opener.
I finally found that guidance and coaching with James Maduk and TrainingSite.io James' depth of knowledge and ability to explain things understandably is exceptional. The weekly calls are well worth the 1-hour to get on, ask questions, or listen to other community members.
Hi, my name is David Frey and I'm the author of the Small Business Marketing Bible. I don't usually endorse other people's products, but in this case I'm making an exception because James has created a very unique program that I think every educational marketer should consider…
READ WHAT OTHER USERS ASKED
Frequently Asked Questions

Do you want to deliver courses online?
Grow Your Training Business Today
Commodo ut quam. Vivamus ultricies, leo vel auctor feugiat, nisl lacus porta orci, a euismod diam lorem eget nunc. Mauris venenatis vulputate facilisis. Aenean congue sapien diam.
Build Your Own Training Site
Join Our Mailing List And Grab Free Courses